PRESS RELEASE – June 23, 2015 – Bauman Medical Launches New "Scalp Makeover," an Advanced Trichology Treatment Program by Cesare Ragazzi Laboratories That Optimizes Scalp Health and Hair Beauty.

Exclusive Cesare Ragazzi Laboratories Trichology program at Bauman Medical now available for men and women; offers proven scientific diagnostic tests and effective custom treatments to ensure a healthy scalp and maximize hair beauty by addressing the root causes of common problems, including hair thinning, excess shedding, breakage, dullness, dryness, itchiness, flakiness, dandruff, oiliness, sensitive scalp and more. Bauman Medical is the exclusive medical center in Florida to offer Cesare Ragazzi's advanced European treatment program in their new "salonB".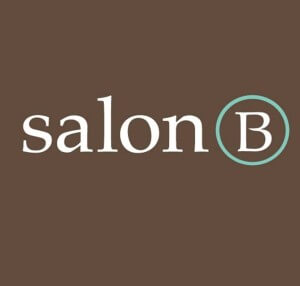 Bauman Medical, the world's largest dedicated hair transplant and hair loss treatment center, has just launched one of the country's most advanced trichology programs to help men and women overcome problematic hair through proven effective treatments of the scalp.
Bauman Medical's "salonB" is now open to serve the public as a new advanced treatment center in a spa-like atmosphere offering clients custom proven scalp and hair follicle therapies from the renowned leader in trichology, Bologna, Italy-based Cesare Ragazzi Laboratories (CR Labs).
"For years, men and women have tried to conceal common hair problems with styling products, conditioners and shampoos as well as creative hairstyling," said Alan J. Bauman, M.D., founder of Bauman Medical and board-certified hair restoration physician. "However, few realize that many of these conditions, from dandruff to thinning, shedding, breakage or limp, dull hair are often caused by problems of the scalp and an imbalance in its pH, sebum, hydration, etc. This imbalance can also be exacerbated by toxins, free radicals, impurities or overstyling. The vast majority of our patients have more than one scalp or 'hair health' issue… that's why we developed the 'scalp makeover.' By effectively evaluating and treating the scalp with the proven science of trichology, it's possible to reverse these imbalances and improve the health, strength, shine, volume and overall look of the hair*."
Until now, advanced trichology treatment programs have been largely limited to Europe. However, inside Bauman Medical's new salonB, clients will now have the opportunity to receive the latest diagnostic testing and treatments by the European leader in this field. Bauman Medical is proud to be the exclusive Florida provider of this comprehensive Cesare Ragazzi Laboratories Trichology program.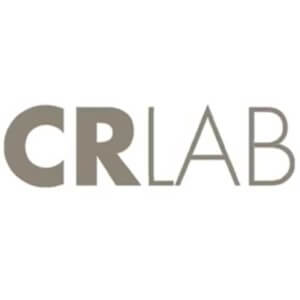 "Our Cesare Ragazzi program is unique because it takes a scientific, holistic approach to diagnosing and treating common problems of the hair and scalp," said Stefano Ospitali, CEO of Cesare Ragazzi Laboratories. "For 40 years, consumers have been able to trust our brand to deliver the most advanced and effective treatments available anywhere in the world, and we're excited to bring this expertise to the United States and specifically to Florida through our exclusive partnership with Dr. Bauman and his new salonB inside his Bauman Medical facility in beautiful Boca Raton."
What does a Scalp Makeover and Trico-Test trichology evaluation entail?
The initial individual evaluation takes about one hour and is conducted in a relaxing spa-like environment by a trained trichologist.
"The goal here at salonB is to provide our clients with the unique opportunity to undergo a full diagnostic exam of the scalp, and begin treatments with scientifically proven therapies that boost the health of their scalp and hair, while still feeling like they're in a spa or salon," said Kimberly Jenkins, a Cesare Ragazzi certified Trichologist at Bauman Medical's salonB.
Patients first answer a brief series of questions about their hair, shampoo and conditioner habits, and list any symptoms. They are then evaluated with non-invasive, pain-free skin diagnostic tests that check the scalp's pH, sebum and hydration levels to determine if there are any abnormalities. A magnified videoscopic examination of the scalp is also performed to examine any signs of scalp flaking or dandruff, excess sebum production, identify bacterial or fungal colonies and assess overall hair follicle health and function. Further tests include hair strand strength/elasticity and a hair mass index (HMI) exam using the HairCheck™ diagnostic tool. Depending on the patient's symptoms, hair strand cortisol level testing may also be administered using the Bauman "sTRESS Test."
At the end of the evaluation, the patient receives a detailed report of findings, measurements and microscopic scalp photos, as well as personalized in-office and at-home trichology treatment recommendations. Patients may then choose to schedule their custom weekly 90-minute treatment and monitoring sessions at salonB for either four or eight weeks. Treatments may include deep cleansing, exfoliation sessions, steam and-or phototherapy sessions, detoxifying masques, and more. "Think of it like a facial for the scalp," says hair loss expert and Scalp Makeover inventor, Dr. Alan Bauman. Measurements are repeated at the end of the program to confirm the effectiveness of the custom treatments and help determine if further sessions or different treatments are needed.
How are these scalp and hair problems treated with a scientific Scalp Makeover?
Every salonB client receives a customized treatment plan based on their specific symptoms and hair and scalp health status. These treatments may include topical serums (including sebum-regulating, hydrating or blood microcirculation stimulants), scalp steaming with ozone therapy, manual and mechanical scalp massages, electrotherapy stimulation, herbal hair boosting transdermal patches (e.g. Havogen5 – saw palmetto & avocado extracts) and/or low-level laser light therapy.
Who is a good candidate for a trichology evaluation?
Men and women wishing to achieve their most beautiful head of hair possible, as well as those who are experiencing a "symptomatic scalp" (dry, itchy, flaky or oily scalp, excessive hair loss, shedding, damaged/dull hair or hair breakage) should schedule a trichology evaluation. Patients considering or already using at-home hair regrowth treatments and/or those who are undergoing a platelet-rich plasma (PRP) or a hair transplant procedure should also consider trichology-based "Scalp Makeover" treatments to maximize their results.
For more information about Bauman Medical's new salonB "Scalp Makeover" and this comprehensive trichology program or for appointment scheduling, call Bauman Medical at 561-394-0024 or visit
https://www.baumanmedical.com/salonb
About salonB:
FROM SCALP TO STYLE; AT salonB, WE'VE GOT BEAUTIFUL HAIR DOWN TO A SCIENCE!
As any great stylist will explain, you simply can't have flawless beautiful-looking hair without a healthy scalp underneath. Yet, because it hides BELOW the surface, we often overlook the importance of having a healthy scalp – until problems become noticeable – and then it's simply too late for early prevention. A beautiful head of hair starts with a healthy scalp; this is why trichology is fundamentally so important.
THINK OF IT AS THE SCIENCE BEHIND YOUR STYLE
Trichology is the study of the hair and scalp. By focusing on the health of the scalp and taking care of the hair follicles that live within it, a properly trained Trichologist can detect and treat problems before they become noticeable. Trichology treatments can immediately address problems as well as optimize the overall health, growth and beauty of your hair. Common problems that can be addressed with a customized Scalp Makeover treatments include dryness, itchiness, flakiness, oiliness and/or the feeling of having a sensitive scalp.
GREAT HAIR DAYS AHEAD
salonB offers a complete trichology program for men and women that starts with a comprehensive scalp evaluation followed by custom scalp treatment sessions designed to optimize scalp health and hair beauty. Every one of us, even those with a full head of healthy-looking hair, can benefit from trichology evaluations and treatments. Don't wait until scalp issues become noticeable – optimize your scalp's health by making your appointment to visit salonB today! https://www.baumanmedical.com/salonb
About Cesare Ragazzi:
Cesare Ragazzi Laboratories is an established leader in the field of scientific research into hair and scalp disorders, and the development of effective treatments. Since opening our first private clinic over forty years ago, Cesare Ragazzi has treated over a million clients from all over the world. There are currently over 30 clinics operating across Italy, Switzerland and Brazil. Further Cesare Ragazzi Laboratories clinics are opening in the USA, UK and China. The company is owned by AdviHair, a subsidiary of AdviCorp Plc.
Cesare Ragazzi Laboratories is the established market leader and innovator in hair enhancement. We combine unique proven technology with customer empathy. Our total hair care treatment and products can change lives. We are sensitive and thoughtful, providing personalized services and 'healthy hair' products that enable people to look and feel great all day, every day. Our clients have the confidence to enjoy a natural and active lifestyle, feel a positive sense of wellbeing and live life without compromise. https://www.cesareragazzi.com/en
About Bauman Medical:
Headquartered in sunny Boca Raton, Florida, the Bauman Medical Hair Transplant and Hair Loss Association. Dr. Bauman also played a key role in the early research and consumer testing of Pantene's AgeDefy Advanced Thickening Treatment and served on the prestigious Pantene Hair Research Institute. In addition to operating Bauman Medical and teaching and consulting internationally, Dr. Bauman personally treats patients at his facility in Boca Raton, Florida. https://www.baumanmedical.com