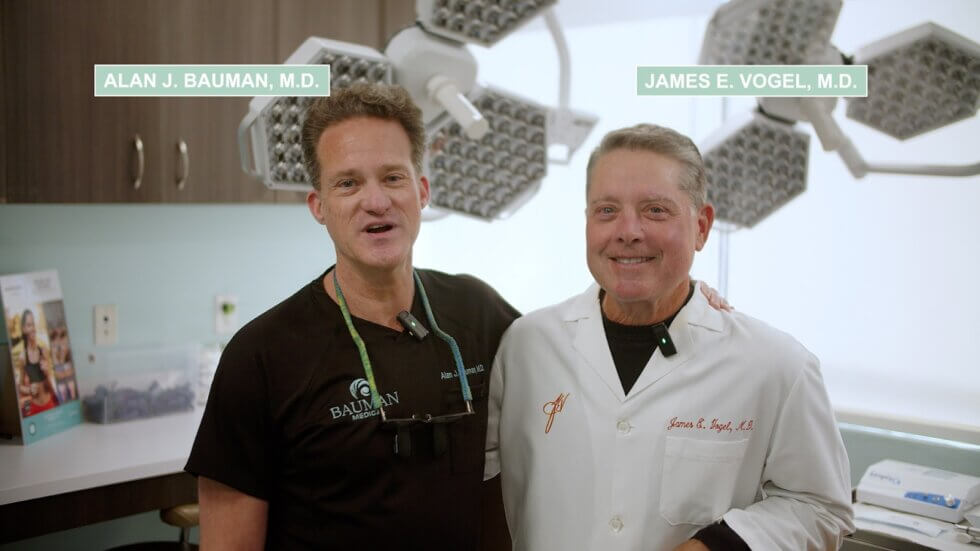 Dr. James E. Vogel, MD, FACS is a Board-Certified Plastic Surgeon with over 30 years of experience in Hair Restoration Surgery. Dr. Vogel has treated over 30,000 patients for hair loss and performed over 5,000 hair transplants and other scalp related hair restoration procedures.
Get to know more about Dr. Vogel in this video below:
Hair Transplant Surgeon
Dr. Vogel received his training at the Johns Hopkins Hospital and School of Medicine, where he went on to become an Associate Professor while maintaining a thriving private Cosmetic Surgery practice in Baltimore, MD, with a focus on Hair Restoration.
Dr. Vogel was on the Founding Board of the ISHRS International Society of Hair Restoration Surgery, and later served as President of the Society.
In 2016, he received the prestigious ISHRS' "Golden Follicle Award", given to those recognized for Excellence in Hair Restoration Surgery.
In 2021, Dr. Vogel sold his practice and his home in Baltimore and moved to South Florida. After 1 ½ years of retirement, he realized he wanted to rekindle his interest in Hair Restoration Surgery. Having had both a strong friendship and professional relationship with Dr. Bauman for over 20 years, Dr. Bauman asked him to join the Bauman Medical Team.
Dr. Vogel is an ideal fit for the Bauman Medical Team, as he shares the same "Patient-Centered" philosophy, as well as always providing the latest leading-edge technology for Hair Restoration diagnosis and treatments.
Dr. Vogel will provide new patient consultations for hair restoration, as well as perform state-of-the-art Hair Transplant Surgeries and Hair Restoration procedures.