COVID-19 / Coronavirus UPDATE from Bauman Medical
[May 4, 2020] NEW VIDEO: Dr. Alan Bauman Re-Opens as a COVID-Protected Hair Transplant Facility with new safety measures.
YES, We Are OPEN as a COVID-Protected Facility:
  COVID-19 Safety Measures at Bauman Medical
(ver 3.3 | last update 5/29)
At Bauman Medical, we have closely monitored the developments with COVID-19. For months, "normal life" has been put on hold as we address the COVID-19 crisis. The situation continues to remain dynamic and concerning to all of us. The purpose of this notification is to communicate our current position and approach. We know that these trying times require both unique and up-to-date safety precautions to keep our patients and our team members healthy.
>> SUBSCRIBE TO IMPORTANT UPDATES <<
First and foremost, we are committed to being there for all of our patients through this challenging time. Despite the difficult situations going on locally and around the world, people will continue to have concerns that arise with scalp health and hair loss, and they will continue to require skilled assessment, treatment, as well as ongoing care and support. Be rest assured, we have been here for you, and we will continue to be here for you!
After more than twenty years in practice and having treated over 30,000 patients, we are uniquely familiar with how hair loss and scalp health concerns negatively impact your quality of life, and especially when someone makes light of your hair loss concern.
We also know how stress and anxiety can affect the health of your hair and scalp, and of course, we also appreciate the powerful psychological boost that successful hair restoration treatment brings. To that end, we plan to remain available to continue to take care of your hair restoration questions and concerns both virtually and in-person while enacting prudent safety measures.
A question we have received numerous times over the past weeks via email and phone is, "Is the Bauman Medical office open?" The answer is "yes," but with some important changes detailed below.
We remain open at this time for both virtual and in-person visits of an urgent nature–including consultations and evaluations, follow-ups and support, medically-necessary procedures, and related services.
Have you recently had a hair transplant or currently use a 3D-printed CNC hair & scalp prosthesis? Our medical team is available for hair transplant after-care and CNC hair prosthesis servicing to prevent infections, as well as for diagnostics and treatments for severe scalp inflammation, trichodynia (scalp pain), etc.
We are also open for product and prescription refills. And we continue to deliver products from the Bauman Medical Online Store to those in need around the world.
Under recent state and local government mandates, procedures are being temporarily delayed and rescheduled so wait-times for procedure scheduling may be longer than normal.  Therefore, please note that while we are still available for hair transplant consultations and planning, our first-available procedure dates are typically more than six weeks into the future.
We appreciate that this is a dynamic and challenging time for all. If you need assistance or have questions regarding scheduling or re-scheduling visits, please contact our office by phone or email so that we may better assist you.
We strongly recommend that you have an adequate supply of prescription medications, supplements, haircare, as well as other recommended products and devices on-hand as the situation remains dynamic and unpredictable. If you need a prescription or product refill please call or email the office directly.
You can call Bauman Medical at 561-394-0024, Monday through Friday, 9am through 5pm Eastern, or leave a message after-hours.
COVID-19 Safety Measures at Bauman Medical Hair Transplant & Hair Loss Treatment Center
Our priority will always be providing exceptional care and support to our patients. One way we do that is by maintaining an environment in our medical facility that is as safe as possible for our patients, visitors, and our skilled medical team.
The CDC has prepared extensive information on how to mitigate the spread of COVID-19. Bauman Medical has previously implemented the CDC's interim recommendations for Florida businesses and taken steps to enhance our medical facility's robust routine cleanliness, deep-clean and sanitization protocols. We've monitored this situation carefully and over the past months our COVID-19 safety measures have and will continue to evolve as circumstances and CDC recommendations change.
>> SUBSCRIBE TO IMPORTANT UPDATES <<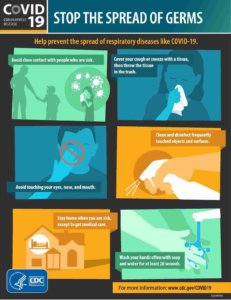 As of March 23rd, 2020 we have enacted and-or updated the following protocols at Bauman Medical:
1) Prescreening
Symptom and risk pre-screenings are begun at the time of appointment scheduling so there are no surprises for our patients when they arrive. This information is communicated via phone, email, and our website.  If a patient is considered to be in a high-risk category, the option of a virtual consultation will be encouraged.
2) Self-Screening of all patients before entry to Bauman Medical
We have deployed special signage upon entry to our office to increase awareness of the common symptoms of COVID-19 infection, including fever, cough, and difficulty breathing. This signage mandates that anyone with those symptoms should return home and call us to reschedule their appointments or convert to a virtual visit. Likewise, we are asking those who have recently returned from high-risk areas or who otherwise feel unsafe visiting us in-person to reschedule and consider our long-distance Virtual Consultation appointment and at-home treatment options.
3) Sanitization
Those who have previously visited our office in person know that we work obsessively and meticulously to maintain the cleanest and most sanitary hair restoration facility. For years we have employed a medical facility cleaning service, a dedicated facility manager, and required that all medical team members have current OSHA certifications. In addition, our facility is routinely inspected by third-party OSHA consultants. Sinks and hand sanitization areas are located inside or within close proximity to all entry points and patient care areas. In addition to our standard post-care and nightly cleaning protocols, we are aggressively re-sanitizing waiting areas, doorways, exam rooms, equipment, and procedure rooms in our clinic between each patient and also repeatedly throughout the day above and beyond our norm to further minimize risks.
4) Expectations of our Medical and Administrative Team
If any of our team members have potential or certain exposure to COVID-19, they will be restricted from returning to work until their self-quarantine has ended. Additionally, any team member who has signs or symptoms of COVID-19 will not be allowed to return to work until after an appropriate self-quarantine period.
5) Handshaking & Greeting
At Bauman Medical, we have created a culture whereby we treat each patient as a member of our family. An essential part of that culture is the custom of a warm welcoming handshake. Unfortunately, in the current environment—where we are striving to have the safest, cleanest, most sanitary practice—we have transitioned away from the handshake to the hand wave, palms pressed, or "namaste"-type greeting, and we have mandated these social distancing greeting options.
6) Additional Measures
You will also notice some additional temporary changes in our waiting areas. We have removed a variety of traditional items from these locations that cannot be sanitized and potentially could pose a transmission hazard, including magazines and newspapers, etc. We also request that patients eliminate bringing guests that would normally accompany them to their appointments. Guests (excluding legal guardians) will have the option of waiting outside our office in our outdoor zen garden or in the parking lot in their cars.
Those of you who have visited us in-person previously will note that waiting areas are spacious and due to our robust patient-privacy and scheduling policies and protocols, wait times are typically short and rarely overlap with other patients. Additional measures have been taken to further restrict patient flow and decrease the number and proximity of patients throughout the office–usually, you will be the only patient in a given waiting area or other room.
We have currently suspended all medical and surgical preceptorships, shadowing and other in-office training programs to virtually eliminate outside visitors to the practice, thereby further protecting our patients and team. We have also suspended all business-related travel by team members and have transitioned personnel out of the office to work-from-home where possible.
We will continue to offer in-person as well as long-distance initial, follow-up, and post-procedure consultations via our digital online Virtual Consultation process.
In that same vein, we would like to remind you of these important resources that do not require an in-person visit:
Virtual Hair Loss Consultations & Virtual Follow-Ups – Telemedicine or telehealth, in one form or another, has been a routine part of Bauman Medical for over two decades to help thousands of hair loss patients from around the world receive the specialized evaluation, advice, treatment, and care they need. Today, in addition to email and photos, we use advanced end-to-end encrypted online video conferencing available on your smartphone, tablet or computer, to privately discuss your hair loss situation and hair restoration treatments, initiate or refill prescriptions, answer procedure questions, as well as procedure or follow-up appointment scheduling or rescheduling.
Tap here to begin a Virtual Consultation.
Whether you are across the globe or just across town, private one-on-one appointments with me (Dr. Alan J. Bauman, MD, ABHRS), Trina Arce, F-NP my Nurse Practitioner, Kim Jenkins my Trichologist, and our entire Patient Services team, are available based on your needs. Of course, we are also available by phone and email.
Bauman eStore – The recently updated online "Bauman eStore" is open for haircare, nutritional, laser device, and other product orders and refills (excluding prescription items) for discreet shipping directly to you from our clean, sanitized facility in Boca Raton, FL. Visit: https://shop.baumanmedical.com.  If you have questions about what hair growth treatments you could be doing at home during this time (e.g. prescriptions, laser devices, vitamins/supplements, hair care, growth factor/cytokines via the AnteAGE take-home kit, etc.) please contact the office.
We are being vigilant and are prepared to work through any unpredictable challenge that may arise. We also hope and pray for the best and safest outcome for all our team, patients, and the greater community as we work through these challenges together.
Please know that my compassionate and caring team is here for you, just a call or click away, for any guidance or support you may need. We also hope and pray for the best and safest outcome for all our team, patients, and the greater community as we work through these challenges together.
Stay Healthy,
Alan J Bauman MD ABHRS
and the entire Bauman Medical Team
Bauman Medical Hair Transplant & Hair Loss Treatment Center

>> SUBSCRIBE TO IMPORTANT UPDATES <<