Hair Loss Treatments: On The Brink Of A Cure?
Three New Hair Loss Treatments to Watch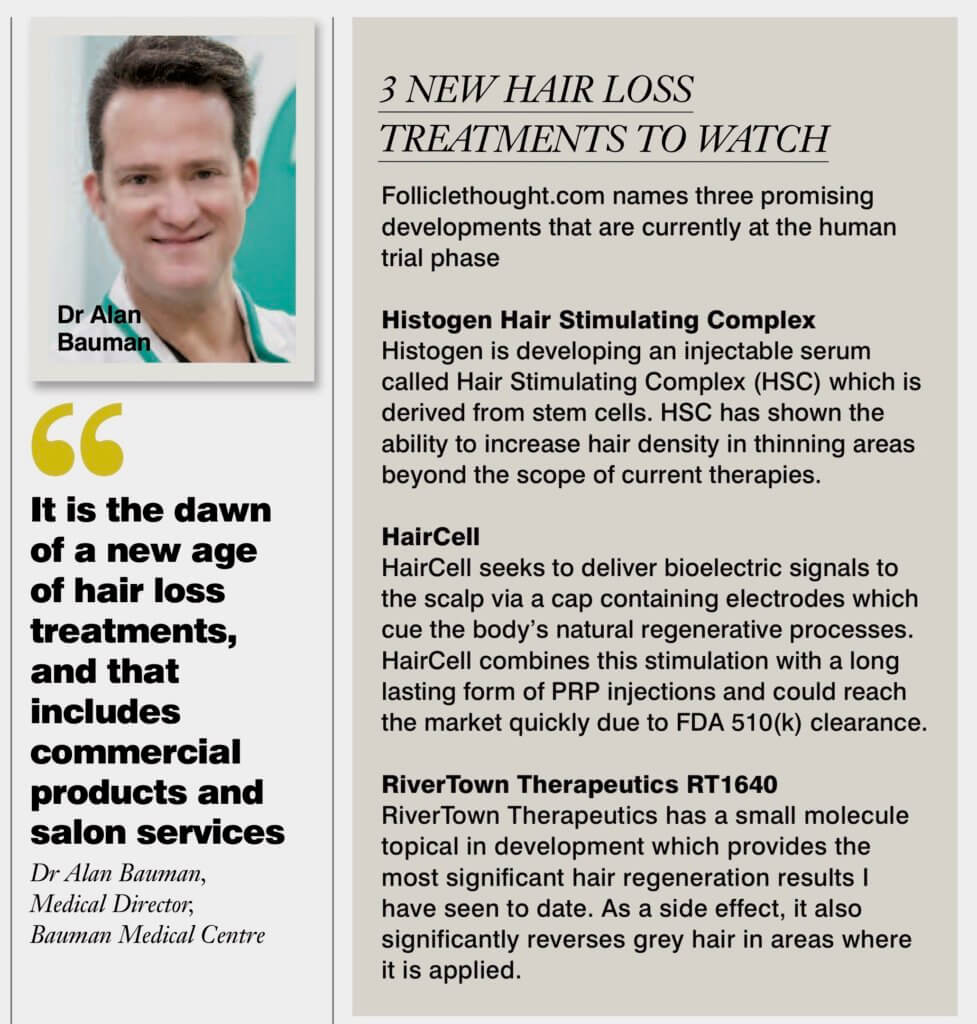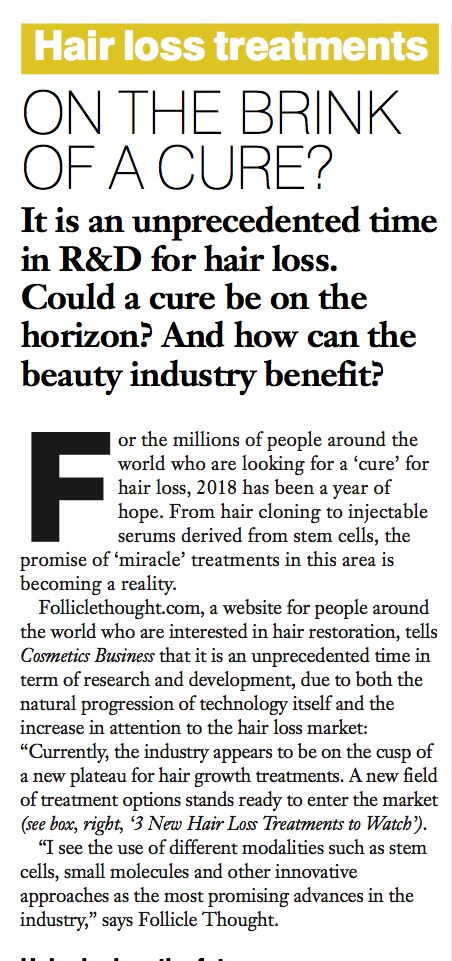 For the millions of people around the world who are looking for a 'cure' for hair loss, 2018 has been a year of hope. From hair cloning to injectable serums derived from stem cells, the promise of 'miracle' treatments in this area is becoming a reality. Folliclethought.com, a website for people around the world who are interested in hair restoration, tells Cosmetics Business that it is an unprecedented time in term of research and development, due to both the natural progression of technology itself and the increase in attention to the hair loss market: "Currently, the industry appears to be on the cusp of a new plateau for hair growth treatments. A new field of treatment options stands ready to enter the market (see box, right, '3 New Hair Loss Treatments to Watch'). "I see the use of different modalities such as stem cells, small molecules and other innovative approaches as the most promising advances in the industry," says Follicle Thought.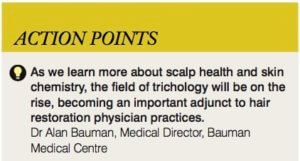 The cosmetic industry is also benefiting from new measurement and tracking tools, such as HairCheck trichometer, scalp microscopes, and non-drug, no-side-effect Laser Therapy devices for hair growth like Capillus or LaserCap, says Bauman, which outperform the old-style weak, hand-held or clunky comb or dome lasers. With these available, 'snake oil' treatments are quickly becoming a thing of the past as savvy consumers demand measurable proof of results," says Bauman. "More innovations will continue to trickle down from the medical and scientific community to the beauty industry," he adds, while technology will have a growing role to play in combating hair loss too. "Products of the future will address the main issue of treating hair loss today: compliance," says Bauman. "How do we encourage those suffering from hair thinning or other troublesome hair loss conditions to stick to their recommended regimen? New products will integrate smartphone and IoT technology to help keep people on track with their health regimens, and that will include reminders to use their laser therapy devices, take their supplements and apply their medications."
Cosmetic Business Magazine – Trends in Hair Care & Hair Restoration – Dr Alan Bauman by Alan J Bauman MD on Scribd
If you or someone you know has hair loss or eyebrow or eyelash concerns, click to start either a long-distance phone consultation OR an in-person, in-office consultation with Dr. Bauman. You can also Ask Dr. Bauman a Question or simply call Bauman Medical Group toll-free 844-GET-HAIR or +1-561-394-0024