December 2014 –
About 8/0 million men and women in the U.S. suffer from some degree of hair loss. Luckily, thanks to years of research, clinical trials, new technologies and state-of-the-art therapies, in most cases, hair loss is a treatable condition.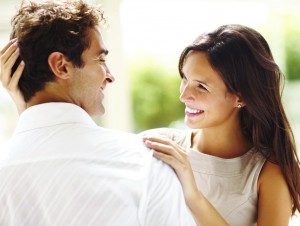 For patients considering seeking treatment for hair loss, here is a look at what the treatment process may look like.
• Doctor – The first step in treating hair loss is finding the right doctor. Many hair loss patients are unaware of the qualifications, training and expertise needed to properly treat hair loss. After a chat with their hairstylist, they may end up asking their primary doctor, ob/gyn, visiting their general dermatologist, or hometown cosmetic surgeon for advice. However, in order to achieve optimal results, it is important to consult with an experienced Hair Restoration Physician—a doctor who specializes exclusively in the medical diagnosis, treatment and tracking of hair loss and regrowth. Only a qualified and experienced Hair Restoration Physician can prescribe the most effective multi-therapy treatment options, as well as track your progress. This is especially true for those searching for a hair transplant surgeon.
As with other burgeoning medical specialties, hair restoration now has its own board certification. Before choosing a surgeon, it is important to know their qualifications, visit the clinic, read reviews, ask to see before-and-after pictures and most importantly, ask questions. Not only should you look for a surgeon with the technical skills, but also a significant amount of artistry, which is also needed in order to recreate the natural patterns of hair growth and achieve natural looking results.
• Diagnosis – Once you've found a doctor, he or she will help you identify risk factors and assess where you are in the hair loss process, which is a lot harder than merely looking for bald spots. Missing the early warning signs of hair loss is one of the biggest mistakes both men and women makes when it comes to protecting the health of their hair. That's why new diagnostic tools, like the HairCheck®, are so important. The HairCheck® device is a highly sensitive hand-held 'trichometer,' which measures hair caliber and hair density together and expresses them as a single number (called the Hair Mass Index (HMI) or "Hair Number").
This number is then used to accurately assess hair loss, growth and breakage on any area of the scalp. By tracking these numbers, it can help us determine the extent and rate of the patient's hair loss and/or breakage and inform them of any changes over time. This information has also made it infinitely easier to catch hair loss before it becomes too significant. Another tool helping diagnosis and treat hair loss are genetic tests, which can accurately determine a man's (and woman's) risk for losing hair so he can begin preventative treatments early.
• Treatment Options – Once your doctor has diagnosed the extent of your hair loss and the causes behind it, your physician may recommend both medical therapies and lifestyle changes. Medical treatments that will help mitigate hair loss include a specially compounded prescription minoxidil solution, platelet-rich plasma injections (PRP, also called the 'vampire hair growth treatment'), prostaglandin analogs, low-level laser therapy, and nutritional supplements. In advanced cases, hair transplantation may be the patients' best strategy for treating their hair loss. New microsurgical no-scalpel/no-stitch harvesting techniques like NeoGraft FUE or Follicular Unit Extraction allow for a minimally-invasive no-linear-scar "follicle-by-follicle" approach. This advanced process allows for diminished downtime and discomfort while avoiding the pluggy look and linear scars which traditional 'old-style' hair transplants left behind. The best strategy is to use a multi-therapy approach and routine follow-ups for tracking purposes to see what's working.
• Make the Commitment – Unfortunately, there is one more step once a patient has started treatment, they need to make a commitment to stick with their treatment regimen. One of the hardest parts of treating hair loss in both men and women, is helping the patient understand that it is a long-term process. Just like hair loss, initial changes in hair regrowth take time and can be subtle before they are noticeable to the naked eye. When treating hair loss, it is important to keep in mind that it can take more than a year to see the full, final results from treatment, which is unfortunately longer than many patients are willing to wait, so many end their treatment early, disrupting any progress that had been made. Regular follow-ups should be performed every 90 days while undergoing treatment. These appointments can help ensure patients are responding to their treatment regimen and getting the best results possible.
It is important for patients to remember, hair loss is a treatable condition, but the earlier the problem is detected and treatment started, the better your chances of keeping your hair.
About Bauman Medical Group Hair Transplant and Hair Loss Treatment Center:
World's largest stand-alone clinic dedicated exclusively to hair transplantation and the treatment of hair loss.
Located in the heart of downtown Boca Raton at 1450 S Dixie Hwy.
Amenities and services include ample patient parking, expanded patient care areas, five procedure rooms, four HairCheck Zones and patient lounges, in addition to a conference room, outdoor water features, indoor zen garden, private patient elevator, a oversized lobby/reception area, patient education areas, and more.
Services offered at Bauman Medical Group Hair Transplant and Hair Loss Treatment Center include NeoGraft FUE no-scalpel/no-stitch hair transplant, LaserCap and other low level laser devices and therapy, Formula 82M compounded minoxidil, HairCheck scientific hair growth/hair breakage measurements, Vampire PRP hair regrowth treatments, FDA- approved Propecia/Finasteride, Eyelash/Eyebrow Transplantation, Hair Transplant Repair, Scar Coverage and Camouflage, and Operation Restore – ProBono Hair Restoration Surgery.
About Dr. Alan J. Bauman
Alan J. Bauman, MD, ABHRS, IAHRS, FISHRS is a full-time hair transplant surgeon who founded his medical practice in 1997 and has treated nearly 30,000 patients and performed over 10,000 hair transplant surgeries and over 10,000 PRP hair regrowth procedures to date. His compassionate, patient-centered philosophy and individualized artistic approach to protecting, enhancing, and restoring the appearance and health of the hair and scalp is what sets him apart from non-specialists and other practitioners. Currently located in Boca Raton, Florida, Dr. Bauman received his M.D. degree from New York Medical College and surgical residency training at Mt. Sinai Medical Center and Beth Israel Medical Center in New York. Dr. Bauman is one of only approximately 200 physicians worldwide to achieve certification from the esteemed American and International Board of Hair Restoration Surgery (ABHRS), be an accepted member of the International Alliance of Hair Restoration Surgeons (IAHRS) and also recommended by the American Hair Loss Association. Dr. Bauman has achieved the coveted Fellow status within the International Society of Hair Restoration Surgery (FISHRS) and is a frequently invited faculty member at numerous international scientific meetings, live surgery workshops, and major beauty industry events. Dr. Bauman is the first-ever hair transplant surgeon to be formally accepted as an Intercoiffure Industry Partner. He is also an Advisory Board Member for the World Trichology Society and an active Trustee of the Greater Boca Raton Chamber of Commerce; he credits part of his early and ongoing success thanks to his involvement in local and national professional networks. He is also the author of numerous articles and textbook chapters on the science of hair care and hair transplantation, including eyelash transplant surgery, and has been extensively featured in the world's leading mass media as a medical expert and successful early-adopter and pioneer of some of the most advanced technologies in the effective treatment of hair loss. Dr. Bauman's international reputation and his exceptional team at Bauman Medical attracts patients from all corners of the globe for hair loss diagnosis and the latest and most effective hair restoration treatments and procedures. Dr. Bauman has been voted "North America's #1 Top Hair Restoration Physician" year after year by Aesthetic Everything and was recently named a Top 5 Transformative CEO in Forbes. His accessible and interactive presence on social media has garnered millions of video views on YouTube and thousands of subscribers, connections, and followers on the most popular platforms. A recent Live Hair Transplant Surgery broadcast directly from the procedure room in his Boca Raton office gained over 100,000 simultaneous views from more than 20 countries. Dr. Bauman also has been a member of the highly respected Pantene Hair Research Institute, a global network of leading hair experts focused on the advancement of hair science, technologies and products. Personal appearances, interviews, and profiles include the Today Show, The Early Show, Good Morning America, Extra, Access Hollywood, The Doctors, and Dateline NBC among other TV appearances. Newspaper and Magazine articles and feature stories include The New York Times, Forbes, Newsweek, Cosmo, Elle, Vogue, Allure, O – The Oprah Magazine, and Men's Health among others. In addition to serving as the CEO of Bauman Medical and teaching and consulting internationally, Dr. Bauman personally treats patients at his Bauman Medical Hair Transplant and Hair Loss Treatment Center in beautiful Boca Raton, Florida. For complete details visit https://www.baumanmedical.com
If you or someone you know has hair loss, hair thinning, baldness, or eyebrow / eyelash concerns, click to start either a long-distance virtual consultation OR an in-person, in-office consultation with Dr. Bauman. You can also Ask Dr. Bauman a Question or simply call Bauman Medical Group  at +1-561-394-0024.