By Lisette Hilton Source
Postpartum hair loss can cause acute emotional burden, according to Alan J. Bauman, MD, ABHRS, FISHRS, and physicians must be aware of the considerations needed for this patient group.
In his 25 years of treating women with hair loss, Alan J. Bauman, MD, ABHRS, FISHRS, says cosmetic physicians should take postpartum hair loss seriously, not only because of its potential cosmetic toll but also because of the emotional burden that comes with hair loss.
"If women say they are losing their hair, 99% of the time they are right," says Bauman, who has a hair restoration practice in Boca Raton, Florida. "We take the situation seriously, and we more often than not uncover an underlying tendency toward hereditary hair loss which we can evaluate and treat if she desires."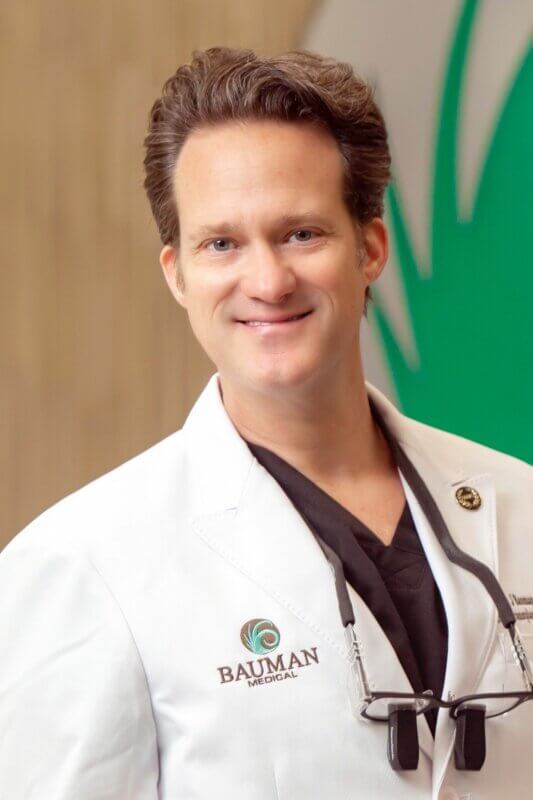 Common misconceptions about postpartum hair loss, according to Bauman, are that staying on prenatal vitamins will take care of it, there's nothing patients can do about it, and shampooing less will help.
Causes
Hormones often cause postpartum hair loss, according to Jessica A. Shepherd, MD, MBA, FACOG, a board-certified obstetrician-gynecologist, women's health expert, minimally invasive surgeon, and founder and CEO of Sanctum Med + Wellness, in Dallas, Texas.
"There is a significant shift in the postpartum phase that can lead to changes in how the hair processes, such as when you go through the actual cycle of hair growth. But that is temporary," Shepherd says. "Patients usually say that they see more of their hair falling out, particularly in the shower, and when they are washing their hair."
Women often describe postpartum hair loss as a synchronized shedding phase that starts 6 to 12 weeks after childbirth. They complain of decreased hair volume, decreased coverage, and sometimes recession in the hairline and temples, according to Bauman.
What happens to hair postpartum is much different from during pregnancy.
"During pregnancy, due to the effects of hormones, follicles are held in anagen [growth phase], longer, delaying telogen [resting phase]. Therefore, less daily shedding occurs," Bauman says.
Hormones return to normal after childbirth, and those follicles that were previously in a prolonged anagen phase begin to turn off and hairs begin to shed—a lot—starting about 6 weeks after childbirth and continuing for at least another 2 months, he says.
"This telogen effluvium after childbirth is sometimes referred to as telogen gravidarum," he says. "Within a few months after pregnancy, a higher percentage of follicles than normal are in the
telogen phase. Regrowth can be slow and some of our postpartum hair loss patients complain of poor hair quality, dull hair, [and] brittle hair."
However, hormones do not explain all postpartum hair loss.
"There's also a multifactorial process occurring that includes emotional stress, physical stress, immune response, a healing response, and likely some nutritional gaps that could make this situation much worse for some, especially those who have preexisting conditions like strong hereditary hair loss in the family or genetic traits such as thin, fine, less dense hair [fewer follicles], or a previous history of telogen effluvium,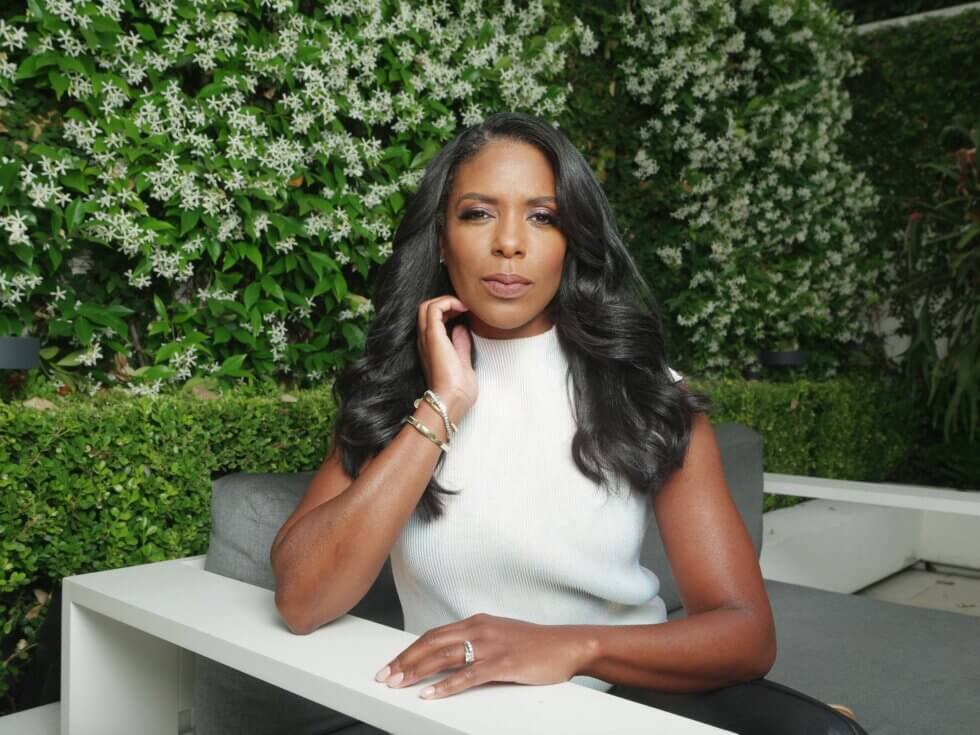 either chronic or acute," Bauman says.
It is important to reassure patients that postpartum hair loss generally is normal and temporary, according to Shepherd.
"I tell patients hair usually returns to its usual hair growth cycle between 6 and 12 months after birth," she says.
The Emotional Toll
Postpartum hair loss can take an emotional toll, especially given the changes and stresses after a baby is born. Patients unaware of the possibility of postpartum hair loss might find it shocking or worrisome, Shepherd says.
"Unfortunately, many doctors shrug off female hair loss in general and don't understand the emotional connection between a woman's hair and her well-being," he says. "This is especially true about postpartum hair loss."
To Treat or Not to Treat
Bauman starts the patient evaluation by taking a thorough history and doing a physical exam.
"We use the Haircheck1 and the new AI [artificial intelligence]-driven HairMetrix2 (Canfield Scientific) for a detailed hair growth analysis so we can establish a baseline and monitor over time. We recommend evaluations every 90 days," Bauman says.
While there are a few treatment options for postpartum hair loss, Bauman says, it is important not to prescribe medications during pregnancy or nursing.
"Nonchemical, breastfeeding-friendly therapy must support the mom's body and mind, as well as not affect breast milk or the baby," he says. "Nutrition, self-care, feeling calm, [and] getting rest are all part of the equation. Taking a multitherapy and holistic approach may be preferred."
As part of his emphasis on self-care, Bauman's practice offers scalp makeover treatments, performed by a certified trichologist.
"These became exceptionally popular during the pandemic as a safe and relaxing, mentally transporting experience that also helps maintain healthy hair and scalp by addressing scalp inflammation and cortisol levels. A Keravive3 [HydraFacial] exfoliation combined with a scalp massage is therapeutic but also extremely relaxing," he says.
Nutritionally, since many women continue their prenatal vitamins in the months immediately following childbirth, Bauman says, he is careful not to overdo nutritional recommendations. He recommends supplements, including Nutrafol Postpartum4 (Nutraceutical Wellness Inc), which is safe during nursing, works with prenatal vitamins and addresses the stress/cortisol component of shedding. He also recommends theanine and shatavari, which are herbs and stress adaptogens to help with stress hormones and relaxation, specifically for female physiology, according to Bauman.
At-home laser therapy devices can help, Bauman says. They are nonchemical, noninvasive, and convenient. Plus, today's options deliver more energy to larger areas of the scalp in less time, he says.
"Avoid weak, clunky-plastic consumer devices and stick to physician-prescribed devices that have over 300 diodes," he says. "You get what you pay for on this."
Platelet-rich plasma (PRP) is among the most aggressive of the minimally invasive treatments, and local anesthesia is not an issue for nursing, according to Bauman, who cites a published report in Stem Cell Investigation.5
Shepherd, who is unlikely to recommend treatment for postpartum hair loss for up to 1 year after childbirth, says she might recommend PRP if hair loss continues past that point.
"PRP injections are a good avenue because the treatment does not impact moms who are breastfeeding," she says.
Most importantly, doctors must leave patients feeling reassured that postpartum hair loss will most likely straighten itself out on its own, and give women the time to revert to a normal hormonal status, Shepherd says.
If you or someone you know has hair loss, hair thinning, baldness, or eyebrow / eyelash concerns, click to start either a long-distance virtual consultation OR an in-person, in-office consultation with Dr. Bauman. You can also Ask Dr. Bauman a Question or simply call Bauman Medical toll-free 844-GET-HAIR or +1-561-394-0024.
References:
1. Haircheck. Haircheck. Accessed August 9, 2021. http://www.haircheck.com/for-the-trade/
2. HairMetrix. Canfield Scientific. Accessed August 9, 2021. https://www.canfieldsci.com/imaging-systems/hairmetrix/
3. The scalp health solution: Hydrafacial Keravive. Hydrafacial. Accessed August 9, 2021. https://hydrafacial.com/keravive/
4. Nutrafol Postpartum. Nutraceutical Wellness Inc. Accessed August 9, 2021. https://nutrafol.com/nutrafol-postpartum-for-women/
5. Garg S, Manchanda S. Platelet-rich plasma-an 'elixir' for treatment of alopecia: personal experience on 117 patients with review of literature. Stem Cell Investig. 2017;4:64. Published July 18, 2017. doi:10.21037/sci.2017.06.07