TAKE A HAIR RESTORATION VACATION
Nearly 50% of Bauman Medical group patients travel in from 'out-of-town,' so treat yourself to a course of well-deserved Rest & Relaxation with Dr. Alan J. Bauman's original Hair Restoration Vacation! Experience superior hair restoration results, superior patient-care and superior accommodations… (as featured on CNN, USA Today, Florida Trend and The South Florida Business Journal).
READ MORE
HAIR RESTORATION OPTIONS
Multi-Therapy Approach When you meet with Dr. Alan Bauman for a comprehensive medical consultation and evaluation, you will have the opportunity to actually visualize your realistic hair growth goal using our advanced digita 'preview' imaging system. Dr. Bauman will then prescribe a balanced, multi-therapy treatment plan to achieve and maintain your hair restoration objectives.Many patients choose Dr. Bauman because he is also an exceptionally caring and accomplished surgeon who advocates a multi-therapy approach to hair restoration. His results-oriented approach combines treatments such as laser phototherapy, nutritional supplementation, medication and surgical transplantation.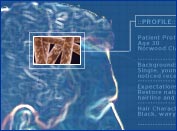 Finasteride/Propecia: We prescribe Finasteride/Propecia in our practice because it is a powerful medical treatment for men. It is safe, easy to take and effective—as so many of our patients' results have shown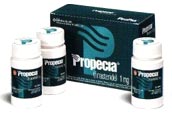 Rogaine – Minoxidil: In the late 1970s, the American drug company Upjohn created a drug called Minoxidil/Rogaine. This medication was first administered internally to patients who were suffering severe high blood pressure. As a side effect of the drug,

Laser Light Therapy: One of the latest innovations in medical technology is Low Level Laser Therapy (LLLT). Low Level Lasers are referred to as "cold" lasers because they do not release energy in the form of heat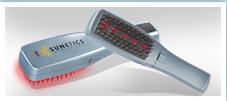 Nutritional Supplements: Diet and nutrition can affect hair loss and growth. With so many products on the market, many patients ask us what's safe and effective…Read More
Hair Transplant Surgery: The medical specialty of hair restoration has come a long way since your grandfather discovered "plugs." Learn about the newest hair transplant techniques that yield natural, undetectable hairlines…Read More