by Alan J Bauman, MD, ABHRS
It's that time of the year when movie theaters teem with new heart-stopping horror tales like The Exorcist: Believer. The streaming services also make sure we have lots of thrillers to keep us awake at night, while we cower on our couches, wide-eyed and mindlessly stuffing popcorn into our mouths.
The other evening as I navigated through the movie menu on Max, I spotted a classic that may have haunted your dreams way-back-when: The original A Nightmare on Elm Street. It was the first time we saw Freddy Krueger brandishing frightful claws, and moviegoers were given one especially chilling message: Whatever you do, don't fall asleep (Freddy could attack you in your dreams).
After reflecting for a moment on how terrifying it was for those fictional sleeping characters, it dawned on me how sleeping is the complete opposite of frightful when my patients do it. Believe it or not, many of our treatments and procedures are so gentle that people sometimes fall asleep and might even snore!
When some of those snoozers first came to us, they were playing a horror movie in their heads. They don't like needles. They thought hair procedures would hurt, and they were scared they were going to be told there's nothing that could be done about their hair loss. 
Here's what I tell them:


In-office procedures
Let's start with three of our most popular in-office procedures: Hair transplants, PRP*, and PDOgroTM**.
These in-office procedures require a needle to deliver anesthetic to your scalp, but we have state-of-the-art techniques and technology that makes the process 100 percent painless from start to finish. Honest.
For those who are super-sensitive, the anesthetic can be delivered very slowly by our high-tech, computerized syringe. The syringe, with its robotic plunger, is controlled by a microprocessor fitted with the smallest needle there is. Once the local anesthetic is in place, your entire scalp is numb and allows us to work imperceptibly. What do you feel? The needle stick? Nope. The anesthetic going in? Nope. You feel absolutely nothing.
We also routinely use a vibration device on the skin at the same time. (Ever catch your finger in something like a cabinet door, then shake it to relieve pain?  Same idea!)  Vibration blocks the pain where the nerves carrying vibration and pain signals meet at the level of the spinal cord. The result, no pain!
And just in case…we give you Pro-Nox. You hold the Pro-Nox system in your hand and are able to inhale a mixture of oxygen and nitrous oxide whenever you want to. This gas alleviates discomfort (which you aren't going to have) and anxiety. It's safe, quick-acting and provides relief in just a few breaths.
My favorite non-invasive option
One of my most popular non-invasive treatments is TED. Alma TED (TransEpidermal Delivery) doesn't use needles or anesthesia of any kind and is one of the most exciting innovations for defeating hair shedding, hair loss, and thinning hair I've seen in years. 
It's not only needle-free but is ideal for people who've avoided getting medical treatment for their thinning hair because they're averse to surgery or needles. Are you needle-phobic? This one's for you!
Here's how it works: First we use a high-tech device that looks like a small massage tool. The TED handpiece is moved slowly over the scalp, emitting safe ultrasonic sound waves and air pressure.  
We then apply a specialized topical hair growth serum on the treatment zones and use the device to push it through the skin. (This process is known as sonophoresis.) 
The 20-25-minute process gently enhances the penetration of the serum into the scalp by temporarily increasing scalp permeability. At the same time, increased blood flow optimizes scalp health and stimulates hair follicles to produce thicker, stronger, healthier hair. This FDA-cleared Class 1 medical device is clinically proven to start minimizing shedding and improve hair growth and scalp health within minutes.
Patients we've used it on say they feel a warm sensation from the device or cooling from the serum along with vibration.

TED is ideal for patients who want to improve the overall thickness and appearance of their hair. It can be used to treat early androgenetic alopecia (male or female pattern hair loss), telogen effluvium (excessive shedding), and to enhance other hair growth therapies you may already be doing. It's also effective in treating hair loss after COVID or other infections, patchy beards, and even weak eyebrows.
Scared that we might not be able to figure out why you're losing your hair?
Fear not. We have a full array of diagnostic tools, along with an entire Scalp Health department administered by our Certified Trichologist. (A trichologist is a specialist who focuses on the health of the hair and scalp who has undergone specific training to be able to identify and treat issues related to the hair and scalp.) 
These are our best tools:
TrichoTest: An innovative tool that tests your DNA to identify which hair loss treatments are most likely to provide the best results for you. The process involves a simple cheek swab taken in our clinic or at home to obtain a sample of your DNA, and some details about your lifestyle. A computer then analyzes the genetic characteristics of your metabolism contributing to your particular hair loss situation. An algorithm identifies the treatment options likely to be the most beneficial to you, saving time and improving results.
HairMetrix: Uses artificial intelligence to take a snapshot of your scalp without trimming any hair and applies an algorithm to get a readout of your precise hair quantity and quality (and other metrics) in specific areas over time. No "educated guess" required. This information helps us make diagnosis and treatment decisions, and to monitor better than ever before how well you're responding to your treatment.
HairCheck: Another quick, painless, non-invasive way to measure and track the amount and quality of hair growing on your scalp. It also measures the percentage of hair breakage you're experiencing, a common cause of hair loss and hair thinning. If you're on a hair growth or anti-breakage treatment, HairCheck measurements can scientifically verify any changes.
Armed with this information we can then decide the best course of treatment in your particular case.
Contact Us
Ready to unmask your fears and dispose of them like a bag of Halloween candy that got soaked in the rain? Then step away from the frightening myths surrounding hair restoration and contact us today.
Call 561-220-3480 or point your camera at the QR code below to schedule your private one-on-one in-person or virtual consultation at www.baumanmedical.com.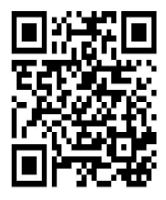 *PRP is a comfortable, "lunch break" in-office procedure that takes about an hour and has no recovery, downtime, or significant risk. Derived from a small blood sample, platelets and plasma are separated from other components of the blood, concentrated, then painlessly applied into the scalp under local anesthesia where weak hair follicles exist. When performed using the appropriate concentration of platelets and proper techniques, you can expect hair growth improvements that last a year or more from a single treatment.
**PDOgro™ involves applying aAbsorbable PDO (polydioxanone) threads into the scalp to stimulate collagen production, new blood vessel formation, and the release of powerful rejuvenating growth factors.

---
Dr. Alan J. Bauman
Alan J. Bauman, MD, ABHRS, IAHRS
Hair Loss Expert
With over 25 years of specialization in hair restoration, he offers an impressive array of state-of-the-art technologies, including proprietary hair restoration procedures, low-level laser light therapy, customized hair growth medications, supplements, and other modalities that produce excellent results. Thanks to his many tools, you may not even need a transplant!
Dr. Bauman's "Hair Hospital," housed in a dedicated 12,000-square-foot building, is recognized as one of the premier hair restoration practices in the country.
As one of approximately 250 physicians worldwide to achieve board certification from the American Board of Hair Restoration Surgery (ABHRS), Dr. Bauman has treated over 33,000 patients. He's also a pioneer in numerous technologies in the field of hair restoration, both for diagnostics and treatment.
In recognition of his expertise, Dr. Bauman was voted "#1 Top Hair Restoration Surgeon" in North America by Aesthetic Everything for the 7th consecutive year, "Top Hair Restoration Surgeon of the Decade", and received the 2022 "Lifetime Achievement Award in Hair Restoration."
Forbes magazine recognized him as one of "10 CEOs Transforming Healthcare in America" for bringing restorative hair treatment into the mainstream and pioneering robotic technologies.
Dr. Bauman is a sought-after guest expert at international scientific meetings and live surgery workshops, and a frequent expert source on national news and educational shows.
---
If you or someone you know has hair loss, hair thinning, baldness, or eyebrow / eyelash concerns, click to start either a long-distance virtual consultation OR an in-person, in-office consultation with Dr. Bauman. You can also Ask Dr. Bauman a Question or simply call Bauman Medical Group  at +1-561-394-0024.